Will Hughes
Considered by many as a world class playmaker in-the-making, we look at how well the young Englishman's attributes develop and whether his potential is eventually realised.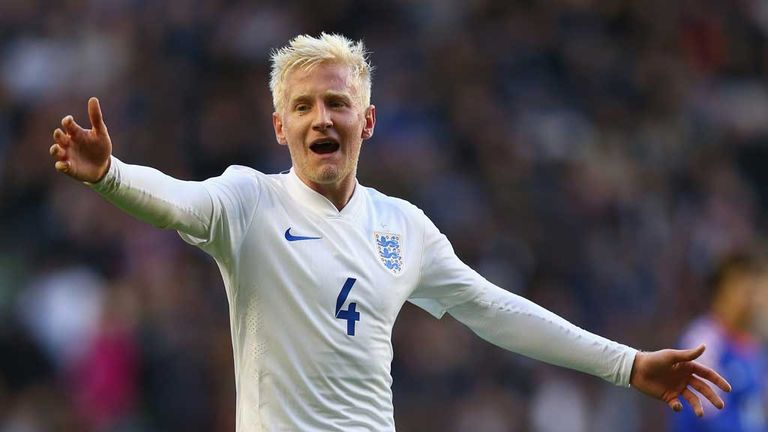 At 20 years old Hughes is already a key player for Championship side Derby County and an England under-21 international. His top attributes reflect those of a reliable, creative outlet who looks to get on the ball from deep and dictate the game. His top attributes are:
Technical: Passing, technique
Mental: Determination, vision, flair, positioning, passing, composure, concentration, decisions
Physical: Balance, stamina
Darren Wassall, Academy Manager at Derby County, believes Hughes has the right mentality to go far in the game:
The fact that he is England Under-21s' second youngest ever player and is still hungry to go and play for his country during the summer is great news for everybody concerned. I think everybody believes that Will is Premier League class.
Our test projection sees him remain at Derby County five years later. He continues to play regular first team football and develops his overall attributes with particular highs in composure, decisions, vision (16), and passing, concentration, determination (15). Though now on a long term contract his valuation has dropped from £8.75M to £5.5M, suggesting that you might be better off waiting a while before attempting to recruit him.
His estimated cost at the start of the game is £13M – £24.5M, but he eventually steps-up to the Premier League in a £6.5M move to Aston Villa a few years in. Being at a premiership club brings out the best in Hughes as he turns provider with 11 assists from 33 starts in all competitions, and has a pass completion ratio of 65%. It seems that, given the platform and opportunities, Hughes can develop in to a very dependable playmaker.
Perhaps harshly, Hughes hasn't yet made his full international debut for the England seniors.