Santa Cruz de Tenerife Part 6 – The Effects of an Unhappy Player
A surprising runner-up finish in La Liga naturally meant that my Tenerife side would be up against it the following season, with high expectations and a Champions League campaign to boot. What I couldn't have envisaged though were the effects of a sole player's unhappiness on the rest of the squad.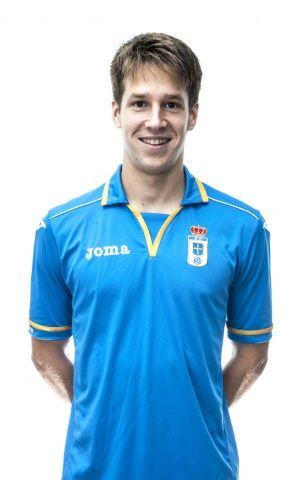 A key man in a very successful campaign the previous season was our first choice playmaker, our number 10, Josep Señé. Signed on a free transfer, from Celta after our promotion to La Liga, I had high expectations and a definite plan for our new creative midfielder. Strong technical attributes, natural fitness, highly determined (20) and agile, he looked to fit the mould perfectly – a hard working creative force, just behind the striker. He did not disappoint. In his debut season he bagged 10 goals, 3 assists and an average rating of 7.58. Will Keane took the headlines with a whopping goals tally but Señé was key to that, providing movement and options in the final third.
Having done our transfer business early, pre-season saw some decent results from a very settled side. A late bid from Marseille changed everything. As a key member of our first team the offer for Señé was unequivocally rejected. No. He's not for sale. The offer was in the region of £5M, he was valued at around £8M and had a buyout clause of £10M. If they'd have upped it to meet the release clause I'd have had no choice of course, but they didn't, and no further offer was made as the transfer deadline closed. Phew, we made it, we were ready to start the season with our squad intact and our key players retained.
It was at this point the tables began to turn. Señé requested a meeting, he was unhappy at my decision to reject the offer from Marseille and felt that, as a key player, he deserved an improved contract. As a manager I've always looked to enforce a tight wage budget, I'll happily walk away from a nearly-done-deal if wage demands are excessive. Great player or not, I look for value. To get the most out of our wage budget I'm a fan of giving players lengthier contracts and contract extension clauses, I'll pay them a little extra to get those in. Señé himself had an extra two year contract extension as part of his contract, which I triggered when Marseille started sniffing around to strengthen our position. Despite this, I was actually happy to honour this request in order to quash his concerns and get him back in the right frame of mind for the new season.
On £7K a week he wasn't the highest paid player in the squad, with our top two or three earners making between £18K and £20K, weekly. I was happy to offer him a similar deal and we sat down to thrash out new terms. The suggested terms from Señé and his agent were astronomical; they wanted £51K plus add-ons, a massive £44K pay rise. Even if we could afford such a deal there's no way I'd have I'd have sanctioned it. Negotiations broke down.
He was outraged by the lack of a new deal and complained to his team mates. Subsequently the player was dropped. To my surprise a number of the first team squad were disgruntled by the situation too, siding with Señé. A meeting was called to clear the air with the players. Having explained that the club simply couldn't afford his new contract at this time a few of the players backed down, accepting the reasoning behind the decision. The damage had already been done though with morale hitting an all-time low, which had serious ramifications for our form. A few bad results lead to more; we were well and truly stuck in a rut. A period of 9 weeks saw us struggle to win a game with many defeats and draws filling up the first half of the season.
It had been a long and difficult run-up to Christmas but with just a few weeks until the next transfer window reopened in January I stuck him on the transfer list to encourage offers. Major interest from Southampton, Stoke and QPR soon followed with a couple of offers from Southampton. After some negotiation we eventually sold him to Southampton for £8.25M, + 20% of his next transfer fee, a record fee for a Tenerife player (previously £6M for Roy Makaay). Frankly I was happy to see the back of him, but was that the end of the matter? Not quite…
Immediately after the sale I had a visit from Will Keane asking why I'd allowed one of our key players to leave. There wasn't a conversation option to highlight his excessive wage demands, constant moaning to team mates and unprofessional leaks of disgruntlement to the press, but explaining that I'd like to give more opportunities to our young star, Phakamani Mahlambi, seemed to appease his worries. The sale of Señé brought in a decent amount of revenue and we do have plenty of options in his position, but the most important outcome from this was the abrupt stop to all player concerns regarding the treatment of Señé. We're back to having a happy squad with lots of green morale levels and a run of 11 games unbeaten since early November.
Case closed, we were back on track.